Company Profile
---
Founded in 1998, Shandong Xindadi Industrial Group Co.,Ltd. is located in Jinan, China. There are two processing base, one is in Feicheng city, other is in Yucheng city, covering area of 120,000 square meters. Shandong Xindadi Group is a professional manufacturer of additives for the dry mortors or concrete. We focus on the market applications and lead industry innovation.
We insist to supply high-quality technology products of Redispersible Polymer Powder (RDP), Cellulose ethers(HPMC), Silane Water repellent, PCE Water reduce, PP fiber and so on for building dry-mixed mortar applications, which can improve the quality of construction, the level of mechanization of construction, construction environment. Currently our production capacity for RDP is 36,000MT annually, the biggest manufacturer of RDP in China.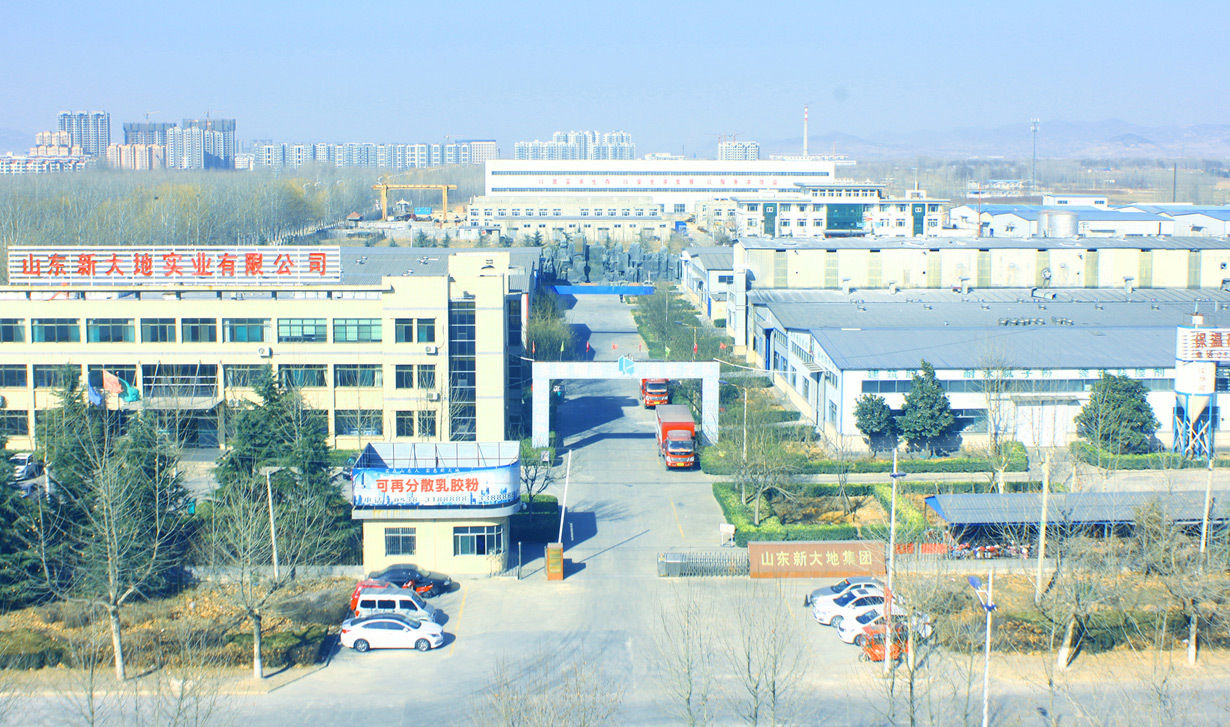 We can help customers to improve their products and supply goods suggestion to satisfy various market requirements based on different level.
Shandong Xindadi Group adhere to supply high-quality of product by strategic cooperation with international Chemical companies such as Wacker (The worldwide famous VAE emulsion supplier from Germany) and Celanese (The worldwide famous VAE emulsion supplier from USA), With honest and mutual benefit cooperation philosophy, we have built stable business relationship with many inland agency and distributor, and nowadays we are searching for the powerful partner/agency in global market, to help us to exploit the oversea market.

Our primary target is to satisfy customers' requirement, supply innovative products and service, which to promote development in building construction industry.
Contact us to win-win cooperation!